| | |
| --- | --- |
| Posted by RebelAplg7 on July 28, 2014 at 2:50 PM | |
I was looking around the interwebs again and stumbled upon this Comic Con Footage trailer by Warner Brothers. It looks like a new Mad Max movie! For those who are unfamiliar with Mad Max (1979) the original two movies stars Mel Gibson who is one of these renegade cops who is out to hunt down motorcycle gangs and criminals in a dystopic future Australia. The movie explores gang warfare, chaos, criminals, and a vengeful cop out to avenge his murdered family! The first one is just raw violence and a lot of stunts and chases! The bad guys really deserved what came to them! The sequel stars Mel Gibson again in Mad Max 2 Road Warrior (1981) as Max Rockatansky! In this one supplies of gasoline have been exhausted in the near future and law and order has been broken down. The Main Force Patrol which Max was part can no longer function after a global war. Mad Max who left MFP (Main Force Patrol) 5 years ago in the first film now roams the depopulate and desolate desert after being traumatize by the death of his wife and child. He's now a scavenger looking for food, drink, and gas. Think of the movie The Book of Eli with Denzel Washington but this one came before it. I wonder who would win in a fight Max or Eli if they were to meet in a desolate desert with nothing but their hands and weapons. Now, that's a fight I gotta see! Well, back to the Mad Max movies. The third movie Mad Max Beyond Thunderdome (1985) has our lone wolf warrior Max being attacked and had his vehicle and belongings stolen from him. Max continues on foot and stumbles upon the nearby human outpost in the wasteland. It's the city of Bartertown being run by the ruthless Aunt Entity (Tina Turner). From there Max is force to fight in Thunderdome gladiator style for survival. You can watch these movies on your own if you wanna know what happens next. Now we have this new one called Mad Max Fury Road (2015) which stars Tom Hardy as Mad Max aka the guy who played Bane in the Dark Knight Rises if you guys don't know! It seems to be a reboot of the series so it might take place in an alternate universe from the previous Mad Max movies. The other cast are Charlize Therone as Imperator Furiosa! There's more characters on the list but I'm not gonna list them. You can look them up yourself if you want. The movie is once again being directed by George Miller the same guy who did the first two Mad Max movies so this should be pretty good! I was quite intrigued by the teaser trailer already! If you guys are also familiar with the Fist of the North Star (Hokuto No Ken) anime and movie then that movie was influenced a bit by the Mad Max movies. I"m sure that the creator was inspired by the Mad Max series to create an amalgamation of Mad Max and Bruce Lee put together! You can tell by the desert wasteland and future settings in both the Mad Max and Fist of the North Star franchise are pretty similar as well as the punk like enemies! The only difference is that Max doesn't know martial arts and relies on weapons while Kenshiro relies on his Hokuto Shinken art to punch and blow up his enemies by hitting their pressure points causing them to explode in a nasty mound of flesh and guts! XD I wanna see this new Mad Max but they should at least put Mel Gibson in there and make a cameo or something as well as include some Easter eggs or something. I also believe there's an upcoming Mad Max game coming out! I don't know if it's related to the movie or will be a separate thing of itself and set to come out on 2015 according to the infos out there. It's a vehicular combat and action adventure type of game as the description described it and should be similar to the movies.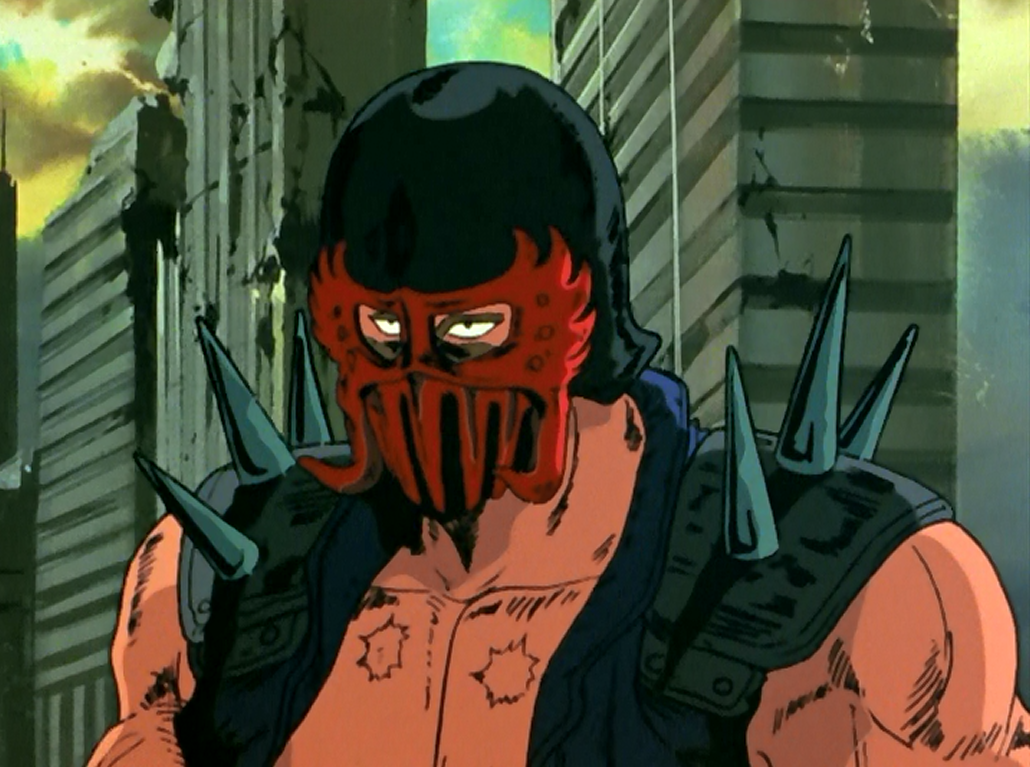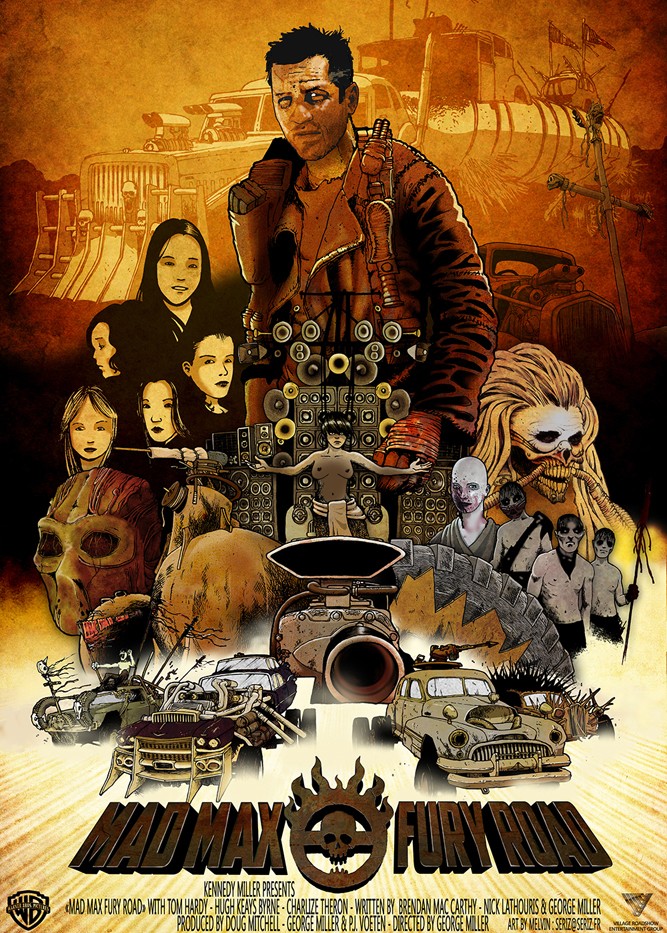 As you can see down below, Kenshiro's outfit is inspired by the one Mad Max wears. Of course they're two different franchise but something being inspired by another thing isn't a sin or a bad thing. I think that makes it more awesome!